Course Objectives
This graduate-level course provides an introduction to non-cooperative game theory, auction theory, and mechanism design. The coverage will encompass both theoretical and algorithmic developments, with engineering applications to computer communication and networking. Note that we discuss all game-theoretic concepts with practical computer and communication examples.
Intended Learning Outcome
Students would be able to model their engineering problems with a game-theoretic approach, analyze defined games, and use the game results to design protocols (i.e., mechanism design).
Slides


















Books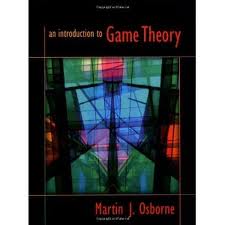 The book is intended for 3rd and 4th year undergraduates, and graduate students with no background in game theory. The book emphasizes the ideas behind the theory rather than their mathematical expression, but at the same time is precise..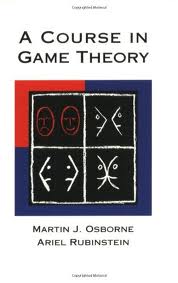 A course in game theory by Martin J. Osborne and Ariel Rubinstein is published by MIT Press. The book presents the main ideas of game theory at a level suitable for graduate students and advanced undergraduates. It emphasizes the theory's foundations and interpretations of its basic concepts. Precise definitions and full proofs of results are provided; generality is sacrificed and the scope of the material is limited in order to do so. The text is organized in four parts: strategic games, extensive games with perfect information, extensive games with imperfect information, and coalitional games.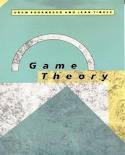 This advanced text introduces the principles of noncooperative game theory - including strategic form games, Nash equilibria, subgame perfection, repeated games, and games of incomplete information - in a direct and uncomplicated style that will acquaint students with the broad spectrum of the field while highlighting and explaining what they need to know at any given point. The analytic material is accompanied by many applications, examples, and exercises.
Journal and Conferences
Conferences
Infocom (IEEE conference on International Conference on Computer Communications)
GameNets (Game Theory for Networks)
WEIS (Workshop on the Economics of Information Security)
GameSec (Conference on Decision and Game Theory for Security)
Journals
JSAC: Cooperative Communications in MIMO Cellular Networks, December 2010
JSAC: Game Theory in Communication Systems, September 2008
JSAC: Non-Cooperative Behavior in Networking, August 2007
JSAC: Cooperative Communications and Networking, February 2007