Course Objectives
This undergraduate-level course addresses a different aspect of ethics in information technology, including Privacy, Computer and Internet Crime, Freedom of Expression, and Intellectual Property. We also discuss the impact of of information technology on productivity and the quality of life.
Intended Learning Outcome
In this course, students learn to make broad-minded, objective, and ethical decisions based on technical savvy and sense of ethics.
Slides












Books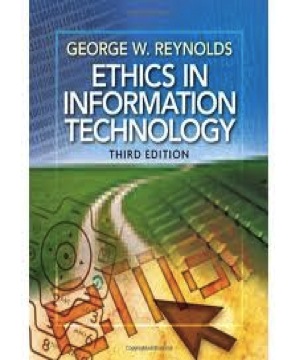 The bookis a highly anticipated revision that will help readers understand the legal, ethical, and societal implications of information technology. The third edition offers updated and newsworthy coverage of issues such as file sharing, infringement of intellectual property, security risks, Internet crime, identity theft, employee surveillance, privacy, compliance, social networking, and ethics of IT corporations. This book offers an excellent foundation in ethical decision-making for current and future business managers and IT professionals.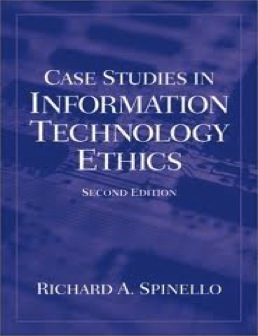 This collection of 42 high-quality, well-researched case studies on information and computer ethics addresses the most salient ethical issues of the information age, and illustrates the key concerns of computer specialists and information managers today. It engages readers who are novices in computer issues -and those who are more involved- in an exciting discovery process. The cases encompass areas such as privacy, free speech, intellectual property, Internet access, and policy discussions-and feature the Microsoft trial, the Napster case, the FBI's Carnivore technology, and the AOL Time Warner merger. For managers, executives, and IT professionals who work in the field of computer technology, and for use in corporate management education programs.